Digital Inverter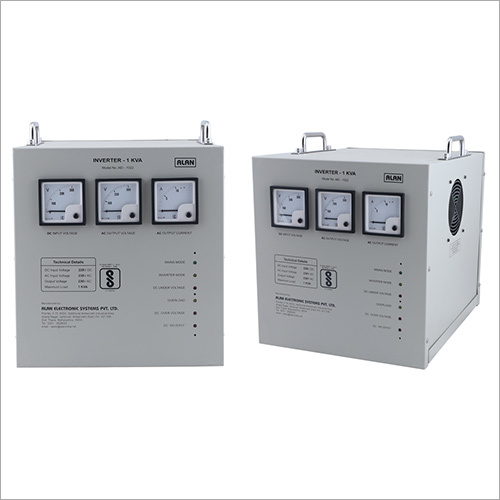 Digital Inverter
Product Description
Digital inverters are instrumental in acting as a constant source of AC power by inverting DC power to AC when alternating current source fails to work. Available in 200 VA and 500 VA capacity choices, these industrial devices can be availed with 110 VDC input power supply and 230 VAC output power supply based specifications. Provided digital inverters
Are completely protected against short circuit, over voltage and overload. Energy efficient operation, user friendly deign and long life span are some of the key factors behind increased demand of this product in the market.
Technical Specification
Input Supply : 110VDC or VDC
Capacity : 200VA/500VA (Without Trolley )
1KVA/2KVA & 3KVA (With Trolley).
Output Voltage : 230 VAC 50 Hz.